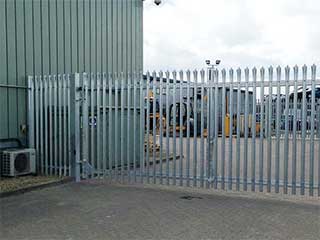 After being in the industry for so many years, we think we've got a handle on providing reliable services at affordable prices. We also guarantee our customers will receive a unique client experience where they'll always get service with a smile.
Being in any type of repair business is hard work. You have to know what you're doing and you have to provide efficient service to your customers. Luckily for you, we have knowledgeable and helpful technicians who will assist you in any way.
Repair Company? I Was Hoping to Have a Gate Installed!
Don't let our company name fool you. Even though our main service is that of repairs, we're also really good at installing products!
Thinking about getting a new electric gate? We are here to help! Whether it be sleek and modern steel or aluminum gates, more traditional wooden or wrought-iron gates, we've got you covered! We even do custom-made gates!
Having a good-looking gate is all well and good but how about some added convenience? How about an opener? We work with a wide variety of brands, so we'll definitely be able to find one for you!
So, Let's Discuss the Main Services Offered at Gate Repair Dallas
We pride ourselves on being the best in the business, the business of repairs that is.
If you've ever gotten used to the convenience of having a gate opener, you might imagine how difficult it may be to go back to a manual gate. Luckily for you, we're here to make sure that never happens! In addition to installing openers, we also fix them. You can rest assured that they'll last for a long time.
You may not have thought about this, but hinges are essential in ensuring that your gate doesn't fall apart. To make sure that this doesn't happen to you, we offer hinge welding repair as well as hinge replacement services.
When it comes to alignment, let's get one thing straight: we're the best! If your gate isn't running straight along its track, it could fall over at any moment. Let us help in ensuring your safety by making sure that it's perfectly aligned.
Another one of our popular services is intercom system repair. Checking through your window to see who's at the door is so last season! Having an intercom system allows you to find out what your visitor wants without having to actually go outside. It provides a certain measure of security, as well as convenience. If you're having trouble with your system, we can help!
These are just some of the services that you can enjoy at Gate Repair Dallas, but we offer so much more!
Don't take our word for it, contact us today and see for yourself!