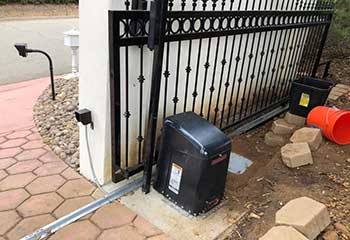 Gate Opener Installation
Customer Issue: Mr. Fletcher's gate opener reached the end of its life-cycle after years of service.
Our Solution: Mr. Fletcher wanted us to find him a gate opener that would be as reliable as the one we would be replacing. And we did just that! When we returned with the replacement unit, we dismantled the existing opener and mounted the upgraded model of the same brand. Then we connected the opener with the gate and programmed everything and voila - the gate started behaving as if nothing had happened.
Samuel Fletcher
- McKinney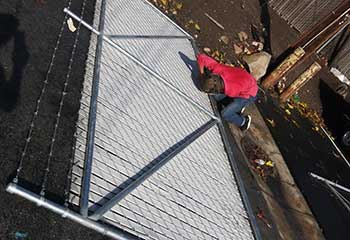 Iron Get Repair
Customer Issue: A tree fell right onto Mr. Caffrey's iron gate and made some serious damage.
Our Solution: After we carefully inspected the whole gate and determined the extent of damage, we scheduled our next visit and returned with the supplies we needed for the repair. We replaced the iron bars that were broken or bent on impact with the matching ones and welded new hinges to make the gate more secure and the leaves level. Some maintenance work later, and Mr. Caffrey's iron gate was safe and beautiful again.