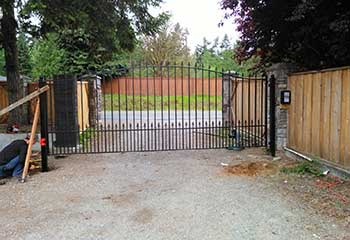 Iron Gate Installation
Customer Issue: Mr. Poole decided it was time to increase the security of his home by adding a gate to his driveway.
Our Solution: Mr. Poole wanted a gate that would express his personal style and complement his home, which is why he chose one of our iron gates. We helped him choose the appropriate opener for such a gate and then left to gather everything we needed to complete the installation. When we returned, we assembled the gate along with the opener and went on to install an intercom with built-in cameras. Once we synced the system to the remote, we explained to Mr. Poole how everything worked.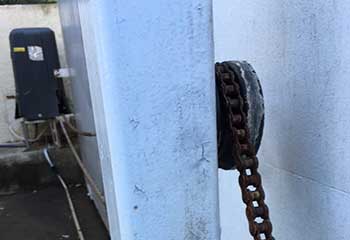 Gate Opener Repair
Customer Issue: Mr. Gibson's gate opener stopped working all of a sudden.
Our Solution: When we arrived, Mr. Gibson said that he hadn't noticed anything strange and that the opener simply refused to do its job. We inspected the whole system and discovered a broken interior chain as well as a couple of minor issues. Once we took care of those issues and installed a replacement chain, we also carried out regular maintenance. Mr. Gibson was more than satisfied his gate was back to its usual self.