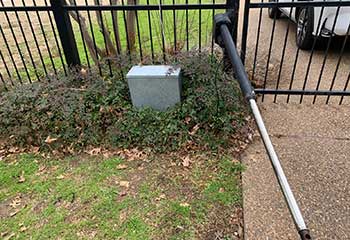 Gate Opener Repair
Customer Issue: Mr. Francis's gate was opening slower and slower each day until it finally stopped moving altogether.
Our Solution: Once we examined the gate system and found nothing, we realized that the problem must be hidden below the ground, namely inside the underground opener. We dug up the opener and discovered that the original insulation had become wet and started peeling off. Once we cleaned the opener and replaced the damaged insulation with a stronger lining, and the problem was gone.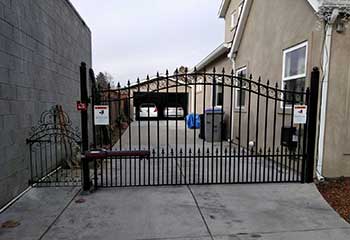 Swing Gate Installation
Customer Issue: Mrs. Jones got a great deal on a 16-foot wrought-iron gate, but still needed our professional installation services.
Our Solution: We made sure to securely set up the posts and then started welding. As always, we paid close attention to install the swing panels so that they were perfectly aligned with one another. Mrs. Jones only then realized she would be better off having a gate opener installed as well, so we helped her choose one without exceeding her budget. Once we finished installing and programming the gate, we showed Mrs. Jones how everything worked and took our leave.